Air Pacifica Forums
We now have a number of forums open and available to ALL pilots. Just visit the ezBoard site by clicking the icon below. You MUST register on ezBoard before you will be able to participate in the forums. Forum passwords are removed, with the exception of some administrative forums.


Click here to Register (required)
We now have live chat room available to all pilots. Just click the link below and you'll be launched to our chat room, hosted by MultiCity.com. The chat room is "live" and you may not find anyone in there when you log in. Evenings are probably the most likely time you will encounter a fellow pilot or staff member, and as the airline grows, the likelihood will increase. Please log-in with your PILOT ID as part of, or all of your "name".


Our Online Chat Room - Direct Link
Charts, Maps & Resources for Purchase
HUGE PILOT RESOURCE
SUPPORT AIR PACIFICA AIRLINES!
Your purchases, made through this link to Desktop Wings, provide a
small commission to Air Pacifica Airlines to help offset our website
operating costs. Please visit them today for all your flight simulation
needs (charts, navigation aids, maps, etc.)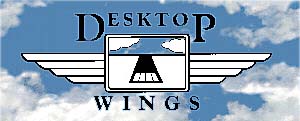 Visit Clearance Unlimited by clicking the logo below. A great resource of downloadable charts, approach plates, airport diagrams and more! You MUST have ADOBE ACROBAT READER to view files from this site - all are stored in PDF format.

Information will be posted here shortly on the content of version 2.0 of the New Pilot CD.